Being stuck at home, unable to go outside and go about your day-to-day life, might be a challenge for some people. There's this joke floating around on the Internet, saying "Introverts, check up on your extrovert friends during this time of crisis! They don't know what they're doing."
It's high-end trash of a joke.
Not to be That Person because I did find this joke funny at first, but seeing it being bandied around on various social media platforms made me realise how patronising it is. "They don't know what they're doing"?? Presumptious, much. Also, let's be honest, as a self-proclaimed introvert even I don't know what I'm doing.
Where I live, the local government imposed a community-wide quarantine where residents are discouraged to leave their apartments but if so, they could only leave and re-enter through the front gates once a day.
Sounds drastic, right?
Perhaps. But my personal experience with self-quarantine is this:
Late January, everyone in China goes on mandatory break for Spring Festival and I, in turn, sequester myself in my apartment to become a socially adverse hermit. All the restaurants close, the malls are empty, and there isn't much to do except go to the public parks.
Then I hear word that people are asked to stay at home to prevent the spread of this new coronavirus, but this doesn't change anything for me because my plan was already to stay at home and continue being at home.
Work resumes and we are asked to deliver lessons using an online video conferencing platform.
And that's the current state of my life. The strict quarantine conditions may have lifted two weeks ago, but I am still working from home and I'm still limiting my time spent outside of my community because, frankly, there's nothing I can do outside that I can't just also do at home. So my day-to-day schedule remains similar to that during self-quarantine.
Wanna know how I survived with my sanity intact? Read on, my dears.
LiberaTarts: A Day in the Life, Quarantine Edition
I'm the type of person who spirals into unhealthy habits when left alone for too long, i.e. with no outside force such as school or work to control my daily schedule. I also enjoy having complete control over my free time – which is why I like solo-travel and holidays so much – but that is with the understanding that, on the other hand, I have time that isn't so free.
When something like the physical act of going to work was taken out of the equation, you can bet that I started to revert to my teenage habits of staying up late, sleeping in, not eating regularly, and doing work at the last minute.
That sucks, right?
Transitioning from a staycation holiday mindset to work-from-home mentality was a challenge I didn't know I had to face, and it took some serious self-reflection for me to end up where I ended up. And that, as it turns out, is someone who willingly gives themselves a daily schedule.
Morning
My alarm wakes me up at 7am. I have another one at 7:15 and at 7:25.
I snooze all alarms and properly become coherent at around 7:30am, where I spend about half an hour catching up on social media: replying to messages, watching my friends' Instagram stories, keeping up that Duolingo streak, and so on.
8am, I sit up and do some reading. Sometimes, I switch to an audiobook and make my bed, turn on the air purifier in the living room, and maybe bake some bread, too. (It's quick and easy since I usually prep the dough the night before.)
9am, I make a cup of coffee and queue up an episode or two of my TV-show-of-the-moment as I eat breakfast and avoid emails. (No, I don't care about *insert company here* and how they're ensuring their customers are safe during the pandemic.)
10am, I pick away at the mandatory online training work has set up for all of its teaching staff. Mostly, I just mess around on the Internet while said TV-show-of-the-moment plays in the background; the Motivis user interface is ridiculously buggy and it irritates the life out of me.
Once a week, I schedule an online Chinese language class usually at 10am until 11:30.
12 noon, I choose from a variety of my meal prep dishes and eat lunch. Thank goodness I bit the bullet and bought a microwave before COVID-19 precautions slowed down the Chinese postal services.
Afternoon
Now, this is where it gets interesting.
My typical work hours, pre-quarantine, are 1:30pm until 9pm. So once the clock reaches 1:30, I begin to message my coworkers and coordinate lesson plans for whatever lesson is scheduled that afternoon and in the next few days.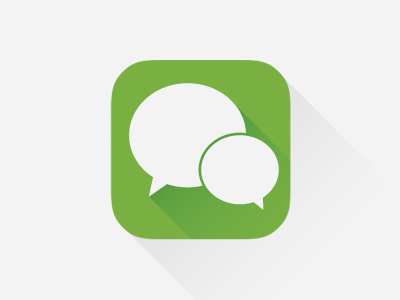 Around 2pm, online lessons start in earnest and I settle myself at my work nook, a.k.a. this little corner tatami floor space that I planned to turn into a reading and study area, but had to commandeer and change into my work zone.
Lessons start to finish around 4 to 5pm, and so I do one of these three things:
take an energising nap because communicating with fidgety children using Zoom is highly frustrating
continue watching my TV show and run on the treadmill a while because, to quote Caroline Bingley, "It's refreshing, is it not after sitting so long in one attitude?"
chat with my friends in the UK who are beginning to start their day in earnest – time zones can both be a blessing and a curse!
Evening
6pm, I again choose from my meal prep dishes and eat dinner. I continue to watch my TV-show-of-the-moment, but on special days (Wednesdays and Sundays, typically), I Skype with my friends or my family.
7pm, I return to work and resume online teaching. Once, during a particularly free evening, I tried to continue with online training but that went nowhere and I gave up pretty quickly.
Contact hours end at 9pm and usually I keep WeChat open to answer any questions my colleagues might have for me, but more often than not I go back to my TV-show-of-the-moment and play that in the background while my friends and I exchange memes. (There's nothing more affectionate, I think, than a mutual meme-exchange.)
9pm onwards, I go to Discord or Skype to see who's online and I end up talking until late evening with whoever wants to talk.
11pm, I get ready for bed and read until my eyelids get super heavy. Sleep happens at some point after 1am because I'm a night-owl like that. And then my daily schedule re-starts.
---
Over to you: What do you think of my self-imposed daily schedule? My friends, on occasion, have called my tendency to over-plan as 'neurotic', but I like to think of it as being prepared. Please share how quarantine and self-isolation have changed your day-to-day life… or not! I'd like to hear about it, regardless.