I was born and raised in the Philippines, moved to the UK and became a British citizen, before moving back and forth between the two countries like a yo-yo. I also took a Migration and Belonging module at university, yet I still don't understand how to categorize my situation.
Anyway, here are some habits that I personally ascribe to either identity.
3 Filipino Mannerisms I Refuse To Shake
Using the tsinelas
I can't help it! I can't subscribe to the idea of using shoes you wear constantly outdoors indoors. I also don't understand the concept of walking around barefoot at home – I don't care if the entirety of your house is carpeted and, frankly, using a fluffy slipper is weird AF when it's not Christmastime.
Also, what do you do when you just got out of the shower? Track your wet feet along a carpet that outdoor shoes may or may not have tread across, or dare to get your fluffy slipper wet?
Eating rice… all the time
It's not a proper meal without rice.

– me to my friends, on more than one occasion
I can have rice for breakfast: egg fried rice with bacon lardons and random vegetables I feel like eating.
I can have rice for lunch: rice and oven-roasted pork with a side of green beans.
I can even have rice for dinner: rice and peppered mackerel, on its own because there's only so much vegetable consumption I can tolerate.
Listening to OPM
Look, I like The Beatles and Adele and Andrew Lloyd Webber as much as the next person, but nothing beats the heart-wrenching soul-filled crooning belters by Regine Velasquez, Rivermaya, and Ice Seguerra (formerly known as Aiza Seguerra, just FYI).
Not gonna lie though, I might be ageing myself with the Filipino artists I've chosen because I have not chosen any young, popular acts from this decade.
2 British Habits I've Learned To Love
Drinking tea at any given opportunity
Would you believe I only started to love drinking English tea this autumn? I adore Japanese matcha, but…. black teas, green teas? Nope, not having any!
That is until I tried Earl Grey and fell in love. I have two packs of Twinings Earl Grey in the kitchen cupboard and I'm bringing them with me to China somehow. (Yes, I do understand the irony of bringing British tea to China… where tea originates from.)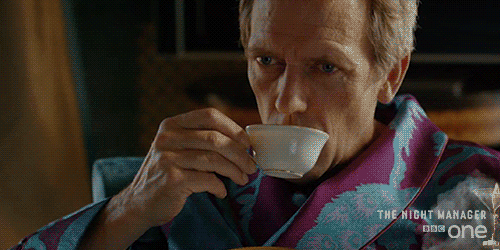 Had a good day? Celebrate with tea.
A terrible day at work? Cheer yourself up with tea.
Bored at home? Make some tea.
A good queue
Bus queue. ATM queue. Netflix queue. British people like to queue and so do I.
It takes the stress out of constantly wondering "is it my turn yet?" and it provides a practical way doing things – at the very least you can easily get through a queue if you wish to cross into the other side. Not so much with a crowd of non-queuers.
1 Thing That Can Be Both
Complaining
Given the state of British politics – Brexit, anyone? – and what seems to be the inherent need to follow the norm, the act of complaining is a habit that is pervasive in both cultures. Or at the very least, it's what I've noticed as I lived in both England and the Philippines: I can't count the number of times I've overheard someone halfheartedly complaining about the weather or wholeheartedly expressing their frustration about a late bus. The feeling is universal, and you can fight me on this.
I complain all the time. And whether its a British thing or a Filipino thing or even just a Me Thing? Well, it's arguable.
---
Chime in like Brendon Urie: Do any of these things ring true with you? Let me know in the comments!